There's nothing sweeter than whisking your significant other away for a vacation. Especially in the winter months, it's a way to heat things up that doesn't have anything to do with the electric blanket, fire or cups of cocoa.
With the right person, any trip can be a romantic one. But there are certain places that have a little something extra during the winter months. We found seven to consider if you want to make the coldest part of the year a little more manageable.
New York, New York, United States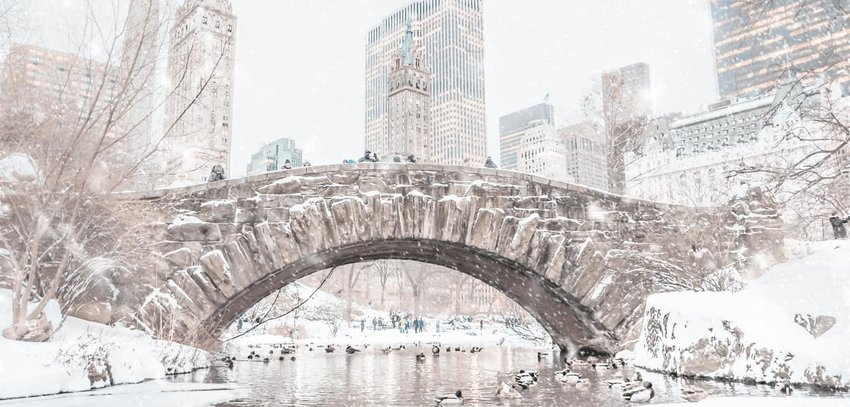 Credit: webpay/iStock
There's something about New York City in the winter time, especially around the holidays. The snow-lined streets and the blur of brake lights through fogged up glass make everything seem a little prettier, and helps give the illusion that the world outside the city really did stop turning. There's always ice skating or a ride in a horse-drawn carriage in Central Park, but if it's that's a little too cold for you, there are plenty of coffee shops and bookstores to dash into, museums to visit and shows to see that will keep you nice and cozy — plus, it'll be way more manageable with your partner there to keep you warm!
Reykjavík, Iceland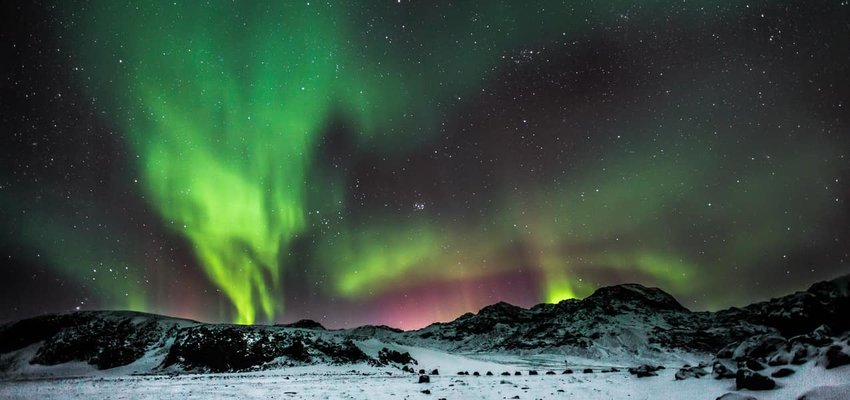 Credit: golfer2015/iStock
Go here in the winter, and you should definitely expect to see ice and snow. But also beautiful mountainscapes of a magnitude that you've never experienced before, nearby hot springs that will make you want to strip down in otherwise freezing temperatures and, if you plan it right, a chance to glimpse the Northern Lights. Cold, yes, but worth it. I promise.
Bora Bora, French Polynesia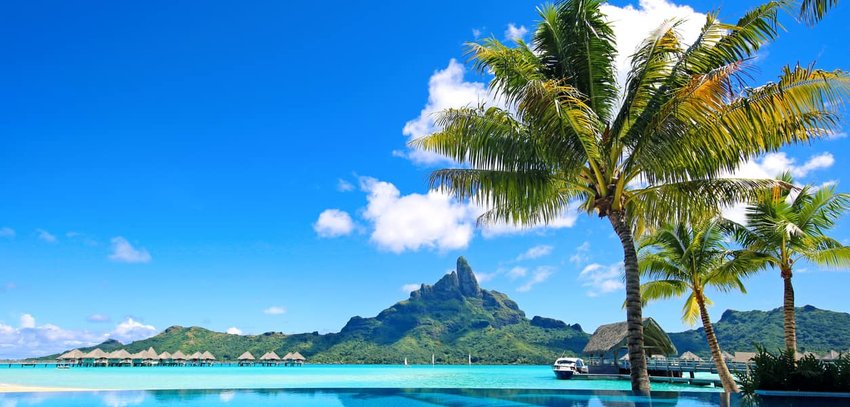 Credit: TriggerPhoto/iStock
Looking for something a little different from the possible snowstorms you're experiencing? An island getaway is just what you need. Bora Bora is known for its crystal clear turquoise waters and beautiful coral reefs. Bust out that bathing suit you haven't seen in months, you're going to need it (and not much else) here.
Paris, France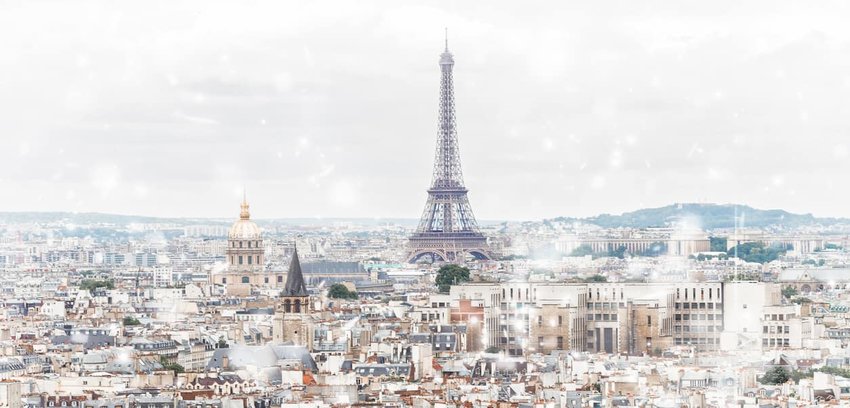 Credit: neirfy/iStock
You knew this one was going to be on the list, and that's because it is indisputably a romantic paradise. Visiting when it's covered in snow is definitely going to be cold, but it will be an unforgettable trip. Visit the Love Lock Bridge (Pont des Arts), the Wall of Love (Le Mure Des De t'aime) and the Museum of the Romantic Life (Musee de la Vie Romantique), for some overt romance. But really all you need to do is sip wine at a street cafe and take in the sights of the city with your beau. Soon enough you'll be seeing everything through a pink haze.
Asheville, North Carolina, United States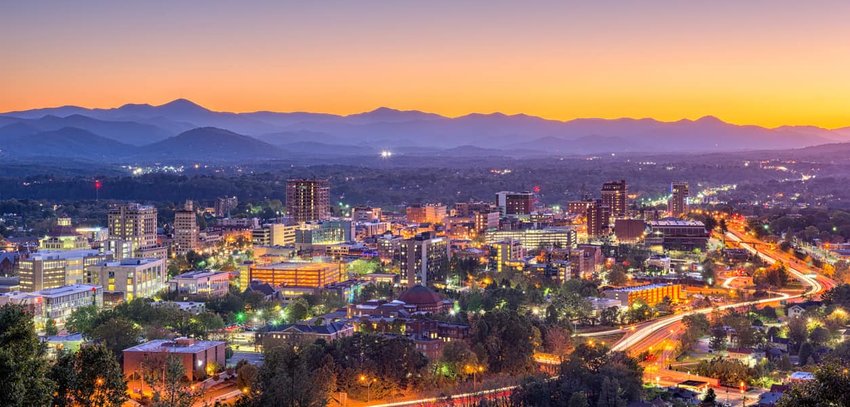 Credit: Sean Pavone/iStock
If you're looking for something a little more secluded, a cabin in the North Carolina mountains may be exactly what you're looking for. Downtown Asheville is a sweet city with lots of impressive food and craft breweries to keep you busy, but if you're looking for a true romantic getaway, a nearby and secluded cabin will do it for you. If it's not too cold, take a hike with your loved one, or just get in the car and drive the Blue Ridge Parkway.
Tuscany, Italy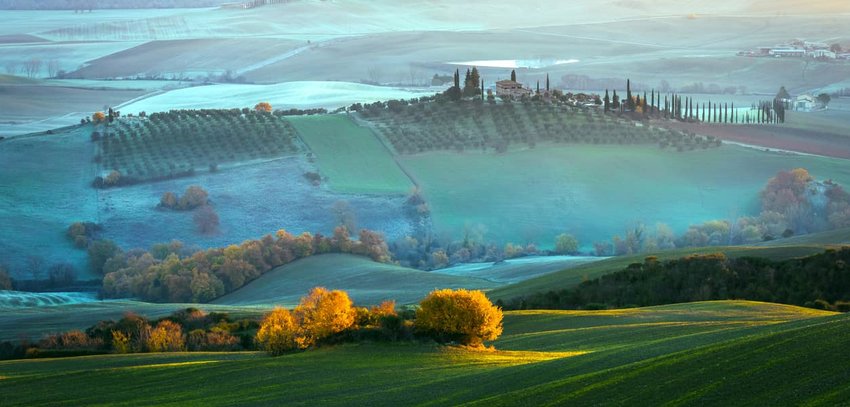 Credit: Pavliha/iStock
Wine country awaits you, maybe just not at the time of year you pictured. Tuscany gets a little cold and can even have snow at higher elevations, but a winter trip will feel more intimate and will definitely be less crowded. You can slow down. Stroll through shops and eat leisurely at cafes while you people watch. Visit wineries nestled in breathtaking landscapes (yes, wineries, as in plural). Even go skiing. Some regular attractions might be closed in the off-season, but you'll save some money and seriously, who would turn down a trip to Italy?
Aspen, Colorado, United States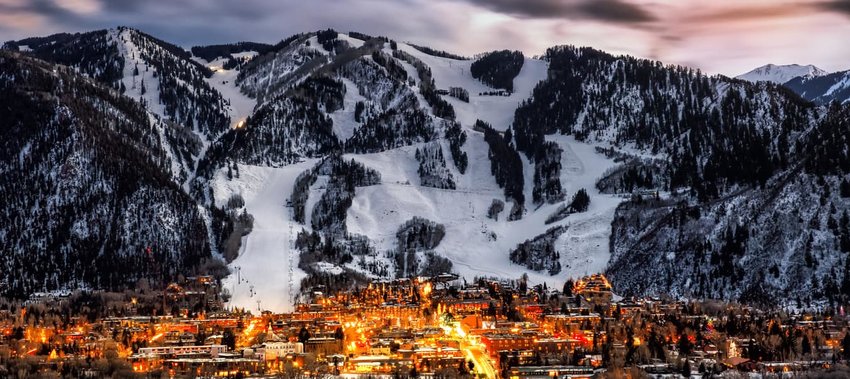 Credit: Jonathan Ross/iStock
This little town in the Rockies offers the perfect mix of the beautiful outdoors and opportunities to be indoors and alone. Join crowds skiing down the mountain, or opt to stay inside by the fire. Get a couples massage or take a private cooking class. The adventures never end in Aspen, but you're always welcome to just put your feet up next to the fire and do nothing. It's up to you.